The College has provide clean and green energy, provision of Solar Energy system installed on roof of the college which met the electricity demand of college upto a certain extent. This energy is used as power backup supply during power cut from electricity department. Solar Energy Power Plant and use of Solar Energy further helps in reduction of the Carbon Footprints.

---

---
PowerPlant Setup
---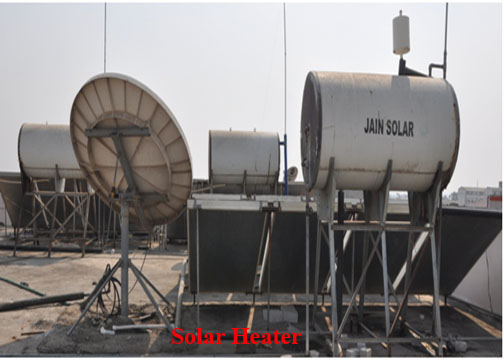 Solar water heating system is a device that helps in heating water by using the energy from the SUN. This energy is totally free. Solar energy (sun rays) is used for heating water. Water is easily heated to a temperature of 60-80o C.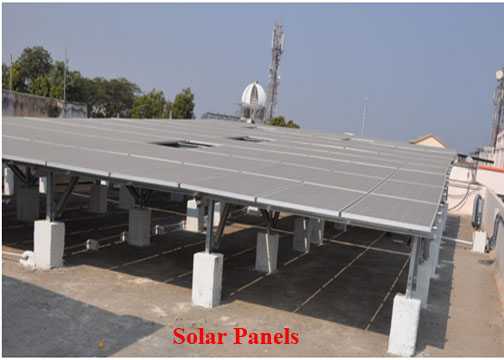 You're likely most familiar with PV, which is utilized in solar panels. When the sun shines onto a solar panel, energy from the sunlight is absorbed by the PV cells in the panel. This energy creates electrical charges that move in response to an internal electrical field in the cell, causing electricity to flow.