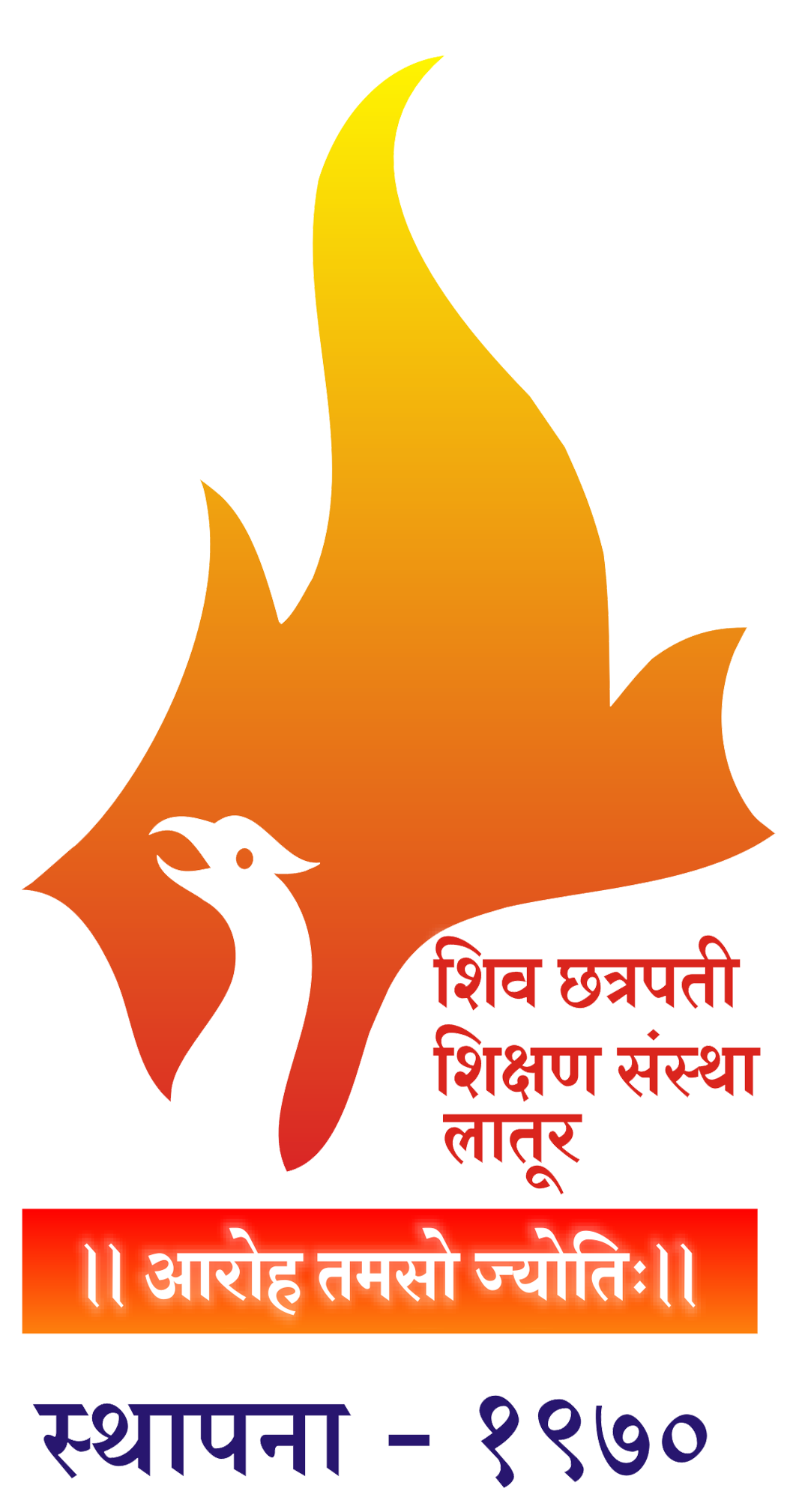 RAJARSHI SHAHU MAHAVIDYALAYA (AUTONOMOUS), LATUR
---
About College
---
Rajarshi Shahu Mahavidyalaya (Autonomous), Latur, the higher educational institute of Shiv Chhatrapati Shikshan Sanstha, was established in 1970. In the beginning, we had to fight for survival due to the problems of accommodation, finance and non-recognition by the elite class of the society of this region. The adverse situation was in a real sense proved to be a boon and an opportunity to us. We aim at providing quality education to the underprivileged students of the region. It started functioning since June 1970 with just 51 students in the undergraduate programs of Arts and Commerce and introduced UG Science in 1971, then affiliated to Marathwada University, Aurangabad. The institute had gone through a chain of adverse situations and a tuff journey for a decade like an Ancient Mariner. In 1978, a history was created as three out of three University merits in UG Commerce were from our institute which brought name, fame and recognition to the institute. Since then, the tradition of merit has been maintained with the motto-Pursuit of Excellence.
We are now known for academic autonomy, plurality, peculiarity and leadership. Our experiments, excellence and the tradition of merit in education have created the Shahu Pattern of Education. Shahu Pattern is devotion, dedication, consistent and untiring striving by inspired teachers, motivated students helped by hard working non-teaching staff, encouraged with ideas and incentives, non-interference, insistence on idealism, ethical values, excellence in education by the management - all put together makes a driving force - an Engine. Yes - this is Shahu Pattern widely known as Latur Pattern of education. This pattern has shaped hundreds and hundreds of toppers in Board and University Examinations specially those coming from rural area and made us one of the premier institutes of the region. Every year 500 to 600 students from this college seek admission to medical colleges in India. In academic year 2018-19, 26 students got AIR rank in AIIMS, 32 students got AIR rank in JEE Advanced Examination and 532 students got more than 500 marks in NEET Examination. This is the institute from where maximum numbers of students go to medical and engineering colleges in India.
To do innovative experiments in education and maintain the consistency in experimentation, ours is the first institute to go for academic autonomy in Marathwada region in 2013. Academic autonomy empowered us to frame our own courses focusing skill of employability and adopt innovative methods of teaching and evaluation. At present we have 6 UG (BA, BCom, BSc, BSc ICT, BSC BT and BVoc); 14 PG (English, Geography, Economics, Political Science, Mass Communication and Journalism, Commerce, Physics, Chemistry, Mathematics, Botany, Microbiology, Zoology, Computer Science, Biotechnology ); 1 MPhil (Geography) and 13 Doctorate programs (English, Marathi, Pali, Geography, Political Science, Public Administration, Commerce, Physics, Chemistry, Botany, Microbiology, Zoology, and Biotechnology). Besides, we have 27 Skill Enhancement Courses, Moral Education, Constitution of India, Environmental Studies, NCC, SWAYAM and NPTEL courses. More than 3000 students are taking education in various stream.
Taking note of our uniqueness in the field of education, the Govt. of Maharashtra honored us with 'Ideal Educational Institute' award in 2000. The college has the distinction of being the first institution in our region going for the NAAC accreditation in 2003 ('A' grade-88.25%) and retained it in the re-accreditation in 2010 (CGPA-3.38) and in the 3rd cycle NAAC has accredited us with B++ CGPA 2.99 in 2018. The college has UGC-CPE (Phase III) status and support under DST-FIST scheme. We are also the recipient of Best Examination Center Award by Yashwantrao Chavan Maharashtra Open University, Nashik. Best Institute Award (2008-09), Best Examination Center Award and Best Principal Award by our parent SRTM University, Nanded. Two of our faculties have received the Best Teacher award from the University and two faculties Prof. M R Patil and Dr. Sukale are honored with Best NSS Program Officer by the Govt. of Maharashtra.
We have MoU's with Lille-1 University, France, NCL-Pune, MCED, Suresh Indu Lasers, Macmillan, Symbiosis, ELTIS, Pune, Millionmind, National Stock Exchange, Global Talent Track, SBS Ahmedabad, Scora Exchange, Hyderabad, Yogeshwari Mahavidyalaya, Ambejogai, SRT Mahavidyalaya, Ambejogai, Kumar Swami Mahavidyalaya, Ausa, etc. Our faculty got Post-Doctoral Fellowships of Florida University and Royal Melbourne Technology University. The college received 'A'-grade (score 392/400) in Academic Audit by Parent University. It acquired NIRF rank in rank band 101-150 in 2016-17 and procured ISO 9001:2015 (QMS) Certification. A lot of 838 students got placements in MNC's in the last four years.
We are proud of our alumni who render their services in politics, public administration, civil services, research, industry, law and legislature, mass communication and media, social service, arts and playwright, sports, education and academics and what not. They include Shri. Sambhajirao Patil, Cabinet Minister Government of Maharashtra; Shri. Dinkar Mane, Ex MLA; Shri. Satish Deshmukh Ex President Zilla Parishad, Shri. Omraje Nimbalkar, MLA Osmanabad Constituency; Dr. Anjali Nimbalkar, MLA, Khanapur Costituency, Karnataka; Mrs. Sarita Viraj Patil Mayor Belgaum Corporation, Adv. Dipak Sul, Ex-Mayor Latur Municipal Corporation.
Mr. Krishnanath Panchal, IAS, Ms. Shobha Bhutada, IPS, Dr. Abhinav Deshmukh, IPS, Shri. Pandurang Raut, IRS, Maharashtra Cadre, Mr. Tirupati Kakde, ASP, Maharashtra Police Service, Mr. Avinash Pathak, Upper Collector, Mr. Vijay Kabade, Dy.SP, Maharashtra Police Service, Mrs. Babita Wakadkar, PI, Maharashtra Police Service, Dr. Bapu Pawar, Joint Metropolitian Commissioner, MMRDA BKC Mumbai; Mr. Ravindra Pathak, Dy.Collector, Ex Justice Naresh Patil, High Court, Mumbai. Adv. Achyut Karad, Charity Commissioner.
Industrialists and business tycoons like Gundu Sabde, Founder & CMD RelyOn Solar Pvt Ltd. Shri. Wamanrao Dhumal, Industrialist Latur, Mangesh Solapure, Industrialist. Mr. Ravikiran Deshmukh, OSD, CMO, Mumbai. Mr. Dharmaraj Hallale, Sub Editor, Daily Lokmat, Phalguni Mehta, Ms. Smita Divan, Deputy Manager at Future Group India.
Madhav Bawage, Regional Principal Secretary, MHANIS; Manisha Tokle, renowned social worker. Mr. Shailesh Gojamgunde, director, actor and playwright; Mr. Balkrishna Dhaigude, actor, Miss. Rajshri Bargaje, kickboxing international player.
Prin. Dr. Ajay Patil, Sushiladevi Varishtha Mahavidyalaya, Latur; Prin. Dr. Asha Mundhe, Sushiladevi Mahila Mahavidyalaya, Latur.